About Kanen
Trusted Manufacturer since 2007
With a culture of innovation, speed, collaboration and excellence, Kanen has been a leading manufacturer of Bluetooth wireless studio headphones and earbuds in China since 2007. Our obsession as musicians guides the development of our products and keep in step with ever changing trends.

The superior quality of headphones and earbuds has been made by the advanced digital management mode, the comprehensive modernized production equipment, the skilled and experienced engineering team, and the manufacturing team's 15 years of industry expertise.

Engineered to maximize sound and comfort while industrial design, Kanen's products set a new standard of excellence in sound,quality and value.

Welcome all OEM/ODM Headphones & Earbuds Projects.
In-house manufacturing enables us to effectively respond to rapidly changing demand, maintain strong quality process controls, reduce volatility in production levels, and optimize time to market.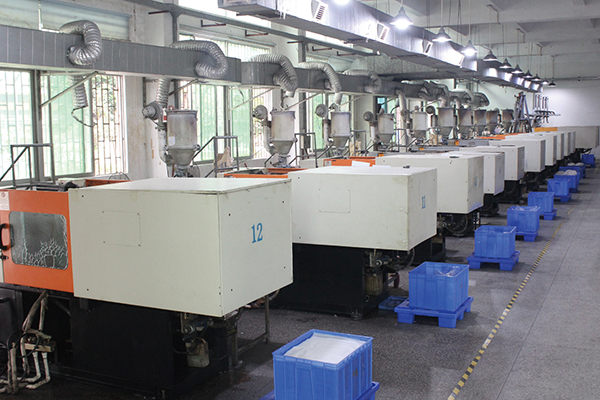 Plastic Injection Molding
Plastic injection molding is known as the most common and most efficient form of molding. The process itself is extremely fast and the high production output rate makes it even more efficient and cost-effective. We manufacturers use plastic injection molding to produce a variety of the parts headphones & earbuds, such as folding hinge, headband, earcup, and small accessories like earshell and charging case.

✔ low cost per part
✔ productive and effective
✔ repeatability and reliability
✔ compatible with a wide range of materials and colors
The driver is the most important feature in headphones & earbuds because it converts electrical signals into sound, and it produces the sound you hear. In-house driver manufactuering enables us to custom sound spectrum range spans from 20 Hz to 20,000 Hz to satisfy your audio needs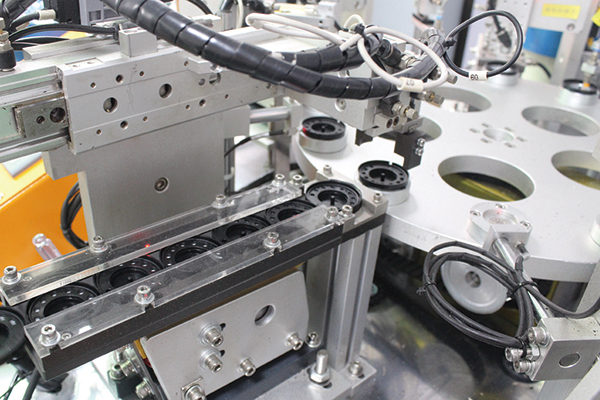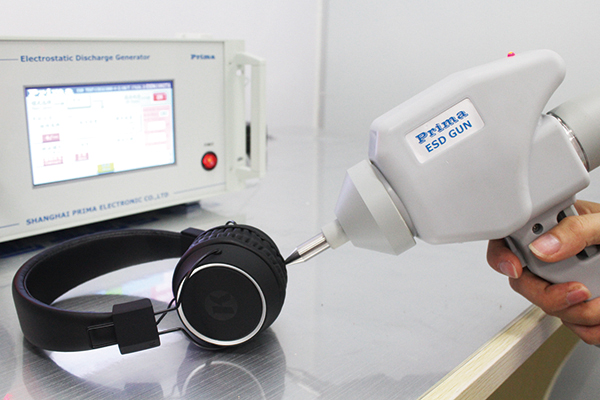 Electrostatic Discharge (ESD) Safety Control
We headphone manufacturers adhere to electrostatic discharge protocols in order to maintain a safe working environment and eusure product quality. Workstations are static-safe and electric components be handled in an ESD Protected Area (EPA). Meanwhile, regular testing is important. All of our headphones are fully safety tested by
SGS
and
Bureau Veritas
or other testing lab to make sure headphones & earbuds meet the European Standard CE Protocol EN IEC 62368-1:2020+A11:2020.
Noise Cancelling Performance
AudioExpert
is a software platform for audio testing. It has the ability to generate audio output signals, acquire audio data, and perform a full range of audio analysis functions. In addition, it has a flexible sequence editor, an effective execution engine, open program interface, and a function for data storage, all of which contribute to the system's high performance and exceptional flexibility.

AudioEpxert has 5 core organic modules includes
✔ Algorithm Portfolio
✔ Sequence Editor
✔ Remote Controller
✔ Data Management
✔ Virtual Instrument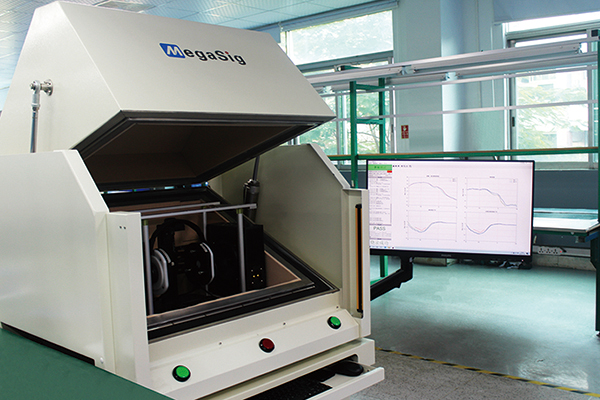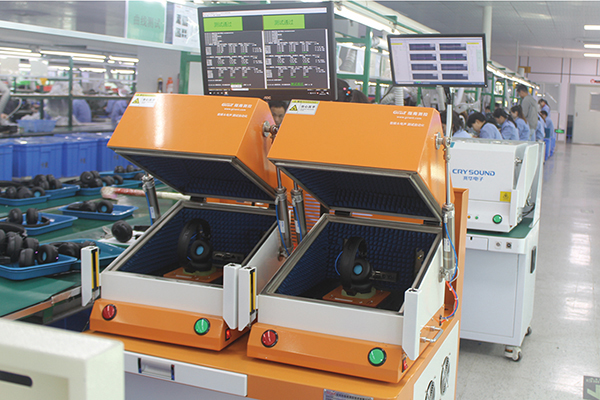 Bluetooth Wireless Audio Test
Units are tested as part of quality control to guarantee that clients receive goods that are free from flaws and satisfy their needs.
Bluetooth wireless headphone audio test equipment
creates safe measures that can be implemented to make sure deficient or damaged products do not end up with customers.

✔ Frequency Response (FR)
✔ Total Harmonic Distortion (THD)
✔ Rub and Buzz Test
✔ Sensitivity
✔ Polarity
✔ SNR